Our suggestions for restaurants, accommodation and things of interest at the sale venues around the world.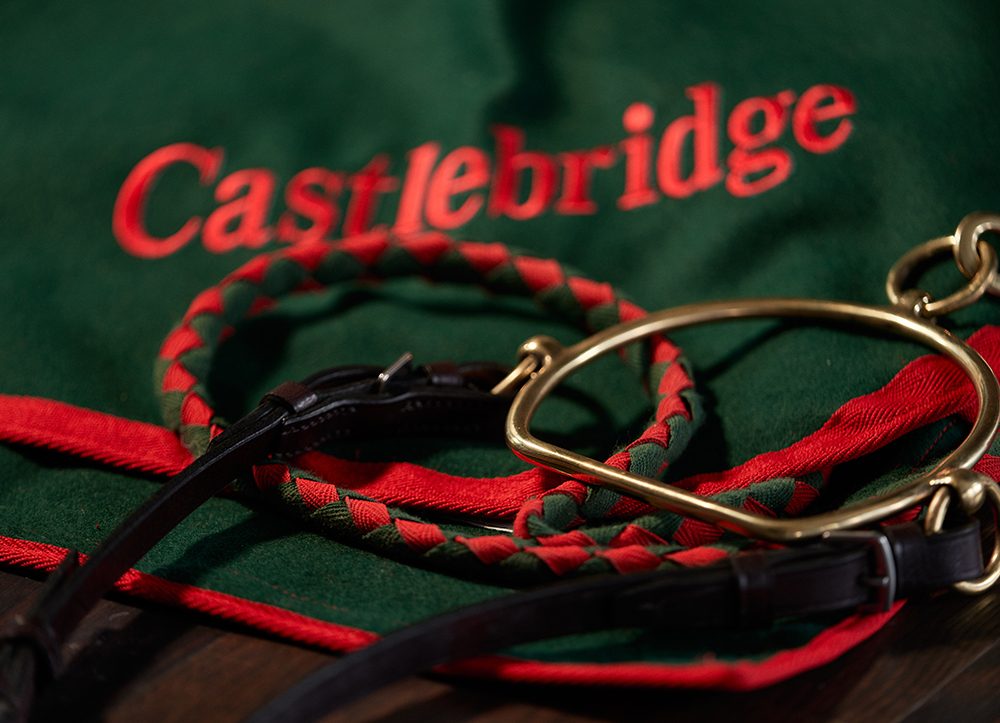 The Castlebridge Consignment

Whilst the hospitality sector has been hit hard by the COVID pandemic, and as a result there may be changes as to what restaurants return to normal, we provide here some of our suggestions for restaurants, accommodation and things of interest at the auction houses around the world.

Tattersalls, Newmarket, England
Restaurants around Newmarket
Newmarket is not famous for its gastronomic fine-dining. The Fountain Chinese Restaurant is still popular with some, but has been rather left behind by far more authentic Chinese restaurants in Cambridge such as the excellent 72.China (01223 956875), Seven Days (01223 309559) and The Chinese Canteen.
El Guaca (opened 2016) provides a much-needed Newmarket alternative with decent Mexican food. The same management have also opened an adjacent Italian restaurant, Mangiare. Thai Street Café is very popular for fast lunches and provides good value.
Wildwood is part of a nationwide chain, but is one of the better chain restaurants around. The Pantry provides classy bistro style eating from breakfast to late in the evening. The Tack Room restaurant at The National Horseracing Museum, has a good location which provides an excellent al-fresco venue on a sunny day.
Out in the country, The Packhorse Inn in Moulton is much liked by some, The Red Lion in Cheveley is popular and good, and the perennial favourite The Old Plough in Ashley continues to please as it has done for many years. The Kings Head in Dullingham is back as a popular dining venue.
A little further afield, The Weeping Willow is extremely popular. The nearest Michelin star dining is in Cambridge with Midsummer House, which has had a revival in recent years.
Back in Newmarket itself, Montaz is a very consistent and good quality Indian restaurant for both dining in and takeaway. Rose & Mango at the top of The Avenue is a very good Indian with slightly milder food from the Kerala region.
Hotels in and around Newmarket
The Bedford Lodge is for many the best choice in Newmarket. It also has its own adequate health club and swimming pool, with a somewhat more luxurious adjacent spa building.
The Heath Court Hotel is functional.
The Rutland Arms was taken over by the owners of The Bedford Lodge around 2019 and as of 2020 – 2021 is closed as it is undergoing an extensive renovation.
There is also a relatively new Premier Inn by the Newmarket Clock Tower.
For those willing to travel to and from Cambridge, there are a selection of good hotels.
Points of Interest
Discover Newmarket is the central point for Tourist Information in Newmarket and is the town's official Tour Guide.
The award winning The National Horseracing Museum is in a stunning new location (lottery funded).
Gibsons Saddlery & Horse Requisites
Traditional mens and ladies clothing can be found at Goldings of Newmarket on the High Street.
Arqana, Deauville, France
Restaurants around Deauville
Le21 is a rowdy night out just around the corner from the sales ground and the racecourse.
Le Drakkar is the most famous restaurant in Deauville. It is the place to be seen but the food can be inconsistent. It is perhaps best seen before 11am and after 11pm.
Le Comptoir et la Table serves top class food and faces the Deauville yacht harbour.
Le Bougnat, Dives-sur-Mer, approximately 20 minute drive from Deauville serves very authentic French cuisine, much of it meat based and is really excellent. Their offshoot of the same name in Deauville is not considered to be as good.
In Trouville, Les Vapeurs remains a firm favourite with good fish dishes, while La Regence  provides fine dining to a high standard. The Trouville Fish Market now serves plates of Fruits de Mer at lunchtimes and is extremely popular throughout the summer (bring your own bread!).
Les Quatre Chats remains a very atmospheric and good destination in the Trouville backstreets.
Hotels in and around Deauville
Hotel Barriere Le Normandy and Hotel Barriere Le Royal remain the flagships of the town, although they are expensive. The sister Hotel du Golf on a hill overlooking Deauville is away from the hustle and bustle of Deauville town and offers a good golf course, excellent tennis courts, and a heated (summer) outdoor pool.
81 L'Hotel was heavily refurbished in 2007.
The apartments at La Closerie offer good value and whilst relatively new, some reports have questioned their recent condition.
Villa Augeval close to the sales with a small pool is always popular with racegoers and sales people, and gets booked well in advance.
Points of Interest
Tennis, golf and walking along the sea front remain popular.
Hiring bicycles is strongly recommended, since Deauville and the approach to Trouville are almost completely flat for easy cycling. Lucas Cycles, 92 Avenue de la Republique are extremely helpful and friendly.
There is an American film festival in early September.
The two racecourses of Deauville and Clairefontaine are both attractive, particularly the latter which is a sea of flowers in August (only a short and easy cycle ride from Deauville).
Goffs, Naas, Ireland
Restaurants around Naas
Bouchon, which is located above Kavanagh's pub in Naas serves excellent food in a lovely atmosphere.
The Bistro at Lawlors Hotel has a great value deal on Tuesdays for their "steak on the stone".
A little further afield is Rathsallagh House, Dunlavin which remains popular.
Hotels in and around Naas
The Osprey Hotel is modern and is still a very popular venue for some, but beware of the noisy exit from the basement bar.
Barberstown Castle, Straffan is more upmarket.
The K Club remains top class and with a renowned golf course.
Points of Interest
The best pub in Naas is Kavanagh's, centrally located and very popular.
A short drive from Goffs is The Curragh Racecourse.
The Irish National Stud is a short drive away, and also features its world famous Japanese Gardens.
Fairyhouse, Ireland
Restaurants
Franzinis in Trim has a good fusion menu and is very popular.
Hotels
Dunboyne Castle is situated seven miles from the sales and has its own spa.
Points of Interest
Nearby racing at Fairyhouse (across the road from the sales complex), Navan (approximately 15 minutes drive), Leopardstown (approximately 40 minutes drive) and The Curragh (approximately 40 minutes drive).
Trim Castle, a Norman castle on the south bank of the River Boyne is about 30 minutes drive from Fairyhouse.
Goffs UK, Doncaster, England
Restaurants around Doncaster
Whitby's Fish & Chip restaurant just across the road from the racecourse and close to Goffs sales is very popular during racing and sales. A smart and airy location, good food.
Tripadvisor suggests some of the top restaurants in area are La Fiesta, which is a tapas bar and restaurant, Tratoria Toscana and The Black Bull Inn gastropub.
China Palace serves very good Chinese food.
China Rose at Bawtry, some eight miles from Doncaster is very good and has a great setting and ambiance. Many people feel the journey out of Doncaster is worthwhile and it's quite close to the popular Mount Pleasant Hotel.
Hotels in and around Doncaster
The Grand St Leger Hotel is close to the sales but can be rowdy and of mixed quality.
The Hilton Garden Inn Doncaster Racecourse is a new hotel (since 2019) located next to the racecourse. Very convenient for racing and sales.
The Mount Pleasant Hotel is located about five miles out of town and just 1 mile from Doncaster Sheffield International Airport and is set in 100 acres of woodland.
The Crown Hotel at Bawtry is nine miles from the centre of Doncaster. It offers a range of rooms of a modern and contemporary design.
The Owston Hall is six miles from Doncaster and home to a Championship Golf Course and has its own fitness suite.
Rome, Italy
Restaurants
Ristorante Pierluigi, Piazza dé Ricci 144, is highly recommended. It takes a bit of finding in the back streets.
Filetti di Baccala does a wonderful deep fried battered cod at four euros a piece. It is very hard to find but well worth the effort particularly as few tourists know it.
Hotels
Rome Cavalieri, Via Alberto Cadlolo, 101 is absolute top end luxury, sits on a hill overlooking Rome. Some taxi drivers may still know it as The Hilton.
Please contact Bill Dwan, Andrew Mead or Patrick Diamond if you would like any further information on the services provided by The Castlebridge Consignment.
Tattersalls August Sale 2021

Bill Dwan
Castlebridge Stud
Kildalkey, Navan, County Meath, Ireland
Andrew Mead
Castlebridge East & Newmarket Office
9 Paddocks Drive, Newmarket, Suffolk CB8 9BE
Patrick Diamond
Newmarket Office
9 Paddocks Drive, Newmarket, Suffolk CB8 9BE