There are Castlebridge farms in both England and Ireland, which are used for boarding client mares, foals and yearlings.
Castlebridge East, Newmarket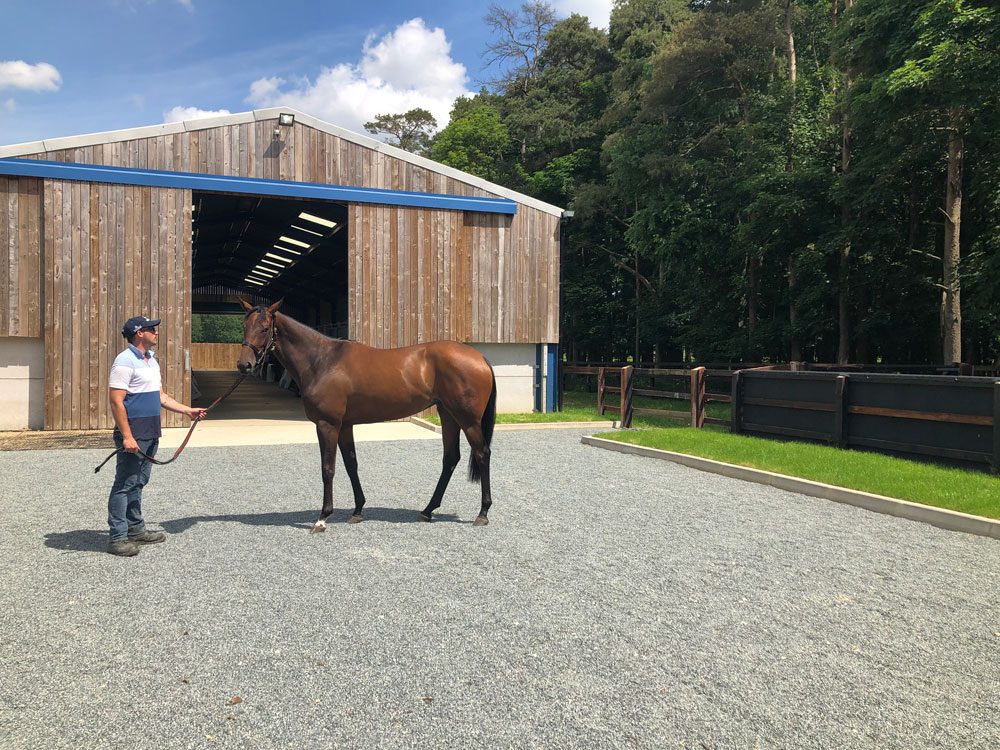 After many years located in the village of Cheveley, an entirely new, purpose built Castlebridge East  stud was constructed in 2019 just four miles from Newmarket. The farm is managed by Hannah Murphy who lives in her own home on-site and works closely with local Castlebridge Director Andrew Mead.
The facilities include a new American Barn with twenty internal stables, further external stabling, a superb new lunge ring and new horse walker. The extensive acreage is encompassed by all new "diamond-mesh" safety fencing based on long established cattle grassland.
The farm is open to maiden and barren mares from the 1st of January for the Northern Hemisphere covering season. Our vets are Rossdales, and each year we achieve a high conception rate. A number of mares are also covered to Southern Hemisphere time and Australian Group 1 winner Hungry Heart (f. by Frankel) was conceived from Castlebridge East. Later in the year yearlings, foals and broodmares are all welcomed for autumn sale preparation.
If you are interested in boarding at Caslebridge East close to Newmarket, please contact Andrew Mead to discuss our rates and services at mead@castlebridgesales.com
Castlebridge Stud, County Meath

Owned and run by Castlebridge Directors Bill and Tara Dwan, the stud is handily located close to Dublin Airport and Fairyhouse Sales, and is also an easy drive to Goffs Sales. Located in the legendry horse rearing County of Meath the farm is a top-class nursery for young stock to be raised, from foaling through to sale or racing age. Split into two sections with 180 acres of being available in total, the facilities include expert staff, top class vets, horse walkers, lunge rings, turn-out paddocks etc.
Mares are boarded all year at Castlebridge Stud, with the Spring being particularly busy with mares foaling and being covered. As with Castlebridge East in England, a good number of yearlings, foals and broodmares are boarded each year for autumn sale preparation.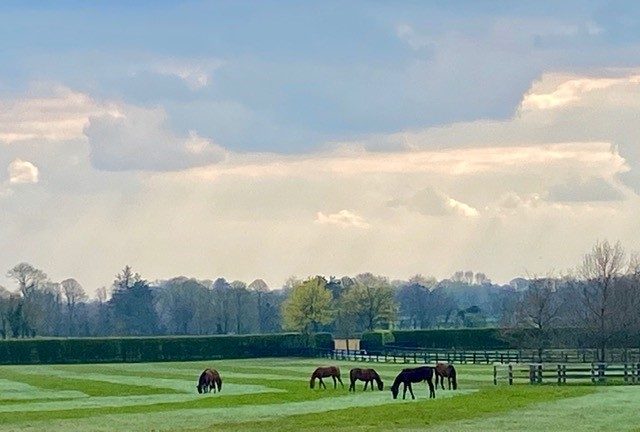 Please contact Bill Dwan, Andrew Mead or Patrick Diamond if you would like any further information on the services provided by The Castlebridge Consignment.
Tattersalls August Sale 2021

Bill Dwan
Castlebridge Stud
Kildalkey, Navan, County Meath, Ireland
Andrew Mead
Castlebridge East & Newmarket Office
9 Paddocks Drive, Newmarket, Suffolk CB8 9BE
Patrick Diamond
Newmarket Office
9 Paddocks Drive, Newmarket, Suffolk CB8 9BE